Class is Full
SPA BUSINESS CLASS FOR ESTHETICIANS , MASSAGE THERAPIST AND COSMETOLOGIST.
   PLEASE BE AWARE IN ORDER TO PURCHASE THE CLASSES YOU MUST FIRST REGISTER AS A MEMBER OR REGISTER TO PURCHASE ONLINE. IF YOU HAVE ALREADY REGISTERED YOU MUST LOG IN TO YOUR PREVIOUS ACCOUNT.
When: October 4, 2020
Time: 9am – 4pm
Location: 2151 Consulate Dr Suite 2 Orlando FL 32837
Are thinking about starting a skin care, Spa and or massage treatment business?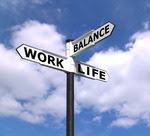 Wondering how to start?
Then this Business course is a must before you begin your venture.
We will help you to start with your success step-by-step.
Whether you are new to the spa industry or have been in businessfor many years,it's important to continue growing in your careerand gaining insight that will help you succeed in any economy.
For many women (and some men), skin care and body treatments are  a regular part of their health and beauty regimens. That's good news for thousands of entrepreneurs who are eager to launch skin care, spa and  body treatment facilities in their local communities.

To register for this    
class see below.
.
Beauty salon and spa business has grown rapidly over the past decade.
Latest U.S. census data place the salon and spa service industry at over $35 billion annually.

And that figure doesn't include the retail sale of professional beauty products which is at least another $7 billion annually.
While traditional barbershops, hair salons and nail salons have experienced moderate growth, high end beauty salons and day spas have seen significant spikes of revenue in recent years.
The first step in starting a salon or spa business is to take the necessary steps to become successful.
Topics in this course are:
Create a business plan.
Focus on revenue generating opportunities.
Marketing opportunities
Analyze your own business
Menu development ( bring your spa menu to the class, or a draft of what you would like on your menu)
Retail and sales
Record keeping
How to create your own strategies for sustained growth and profitability.
Industry relations
.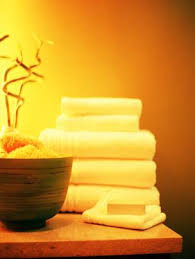 Sign up for this unique class and receive your Specialty Certificate
Provider 0004895
Click on link below to reserve your seat.
Class Fee's:
Members EAF  $135.00
Non Members  $175.00
To register for this class click on "ticket" below  and reserve your seat.